THE MARKET LEADER
Ford Performance Parts
the ultimate mustang on the road....and its not a Ford?
The Steeda Q767 Mach 1
30 Years Experience DEDICATED ONLY TO FORD PERFORMANCE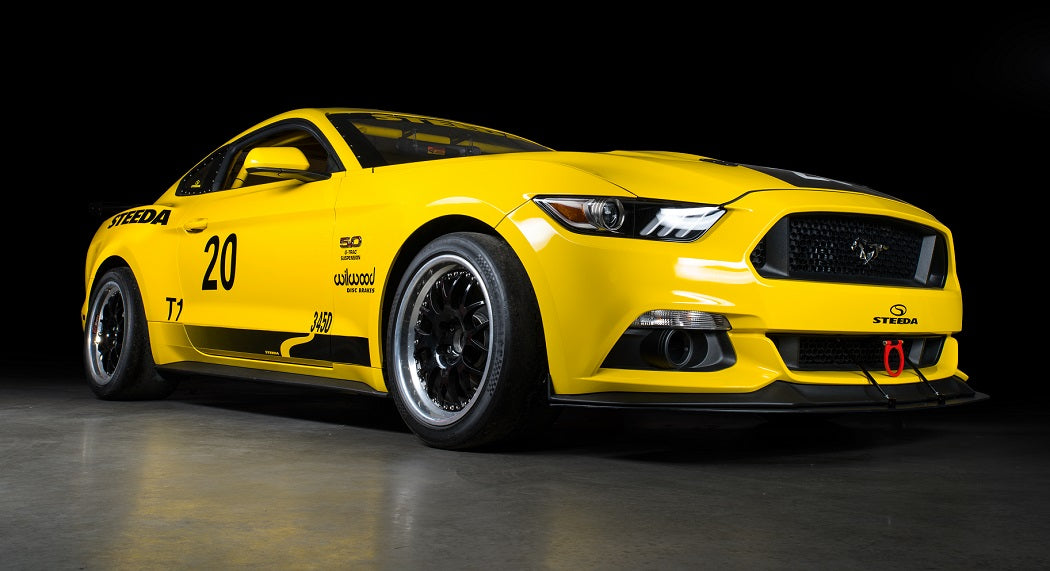 Race Proven
Decades of winning experience mean winners choose steeda
Steeda Q Series Mustangs
The ultimate mustangs direct from a ford dealership
The leading European supplier
high quality Ford Mustang, Focus, Mondeo & Fiesta parts & upgrades
Steeda are here because Speed Matters! Tuning and racing Ford vehicles of all types for over 30 years, Steeda have been proven to have no equal when it comes to Ford performance.
We can enhance your Ford Mustang, Focus, Fiesta or Mondeo, whether you want looks and styling, performance and handling upgrades or a combination of all. From suspension to chassis upgrades, power and torque boosts or exhausts and wheels, Steeda Europe is a one stop shop for your Ford performance parts and upgrades.
LEARN MORE
OUR FAVOURITE MODS FOR YOUR...
"There can be little doubt the Q500 is a world away from a normal 5.0-litre model in terms of eagerness, agility and immediacy. It's not flighty or edgy, rather a vast improvement that makes the Enforcer immensely more satisfying to drive"
Pistonheads
"Steeda clearly knows what it's doing....You turn in and it goes where you point it – you have confidence in it.... t's impressive. It drives itself out of corners with determination and without any loss of traction. It's on point... For an aftermarket car it feels very well engineered"
TopGear
"With a chassis you can trust and exploit, the Q500 Enforcer is far more entertaining and satisfying than any other Mustang we've driven so far on UK roads."

EVO
"Chuck in an exhaust system that's pure Bullitt and you've a fully-honed sports car that's a world away from a regular Mustang. It feels like Porsche's given it the once-over and perfected it into something more eager, agile and immediate"
iNews
The best Mustang I've driven. It gives you so much confidence. Simply amazing.

Misha Charoudin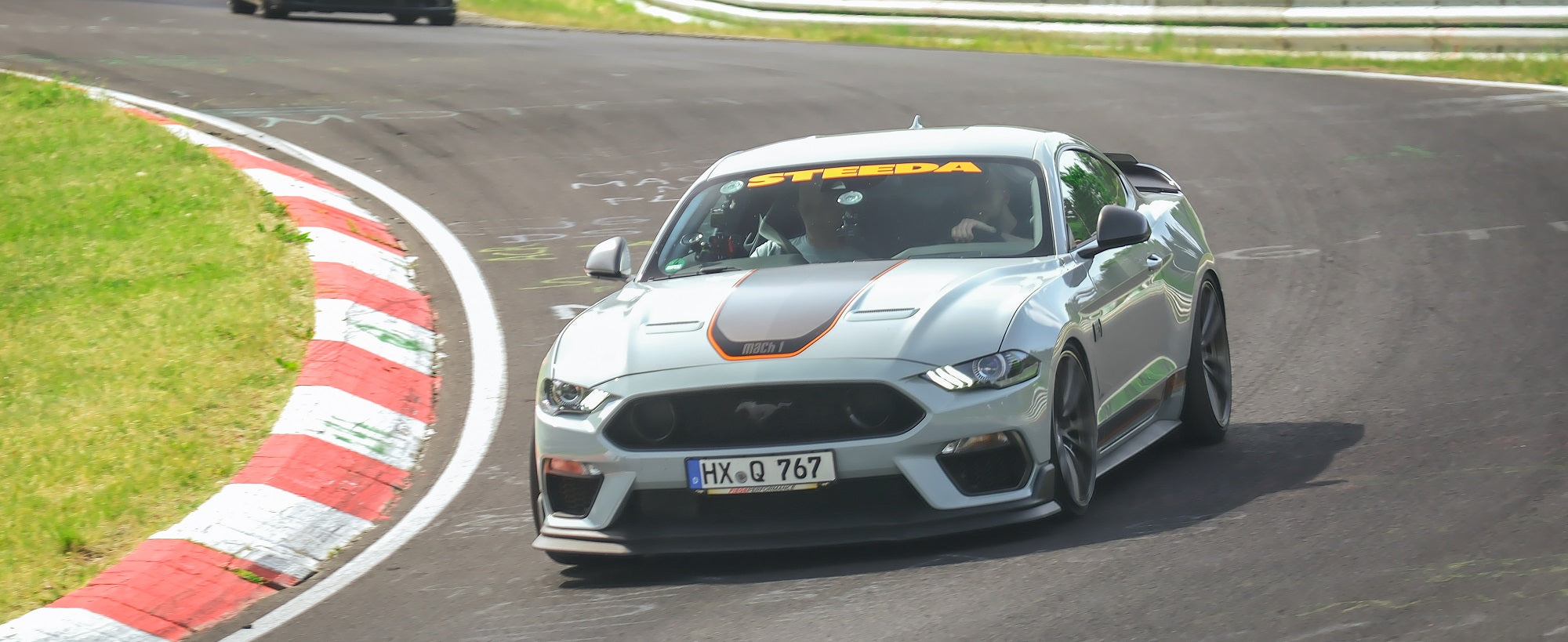 Watch the Steeda Q767 Mach 1 at the Nürburgring
With Misha Charoudin!
Click Play To View Video
THE STEEDA BLOG
SPEED MATTERS