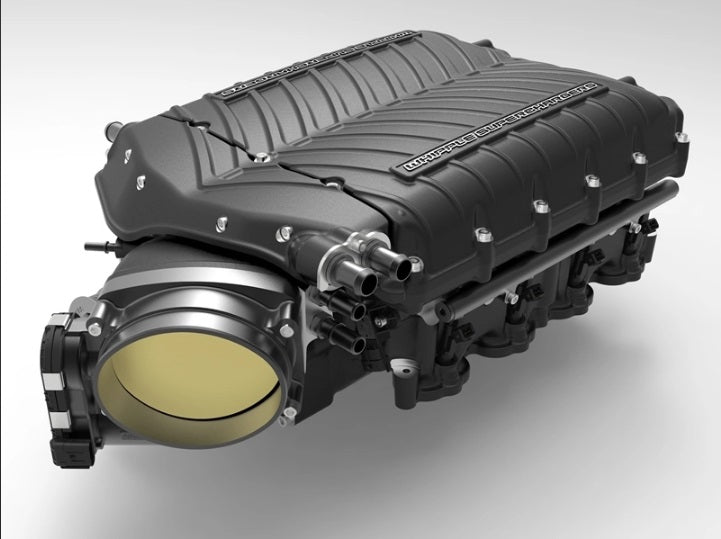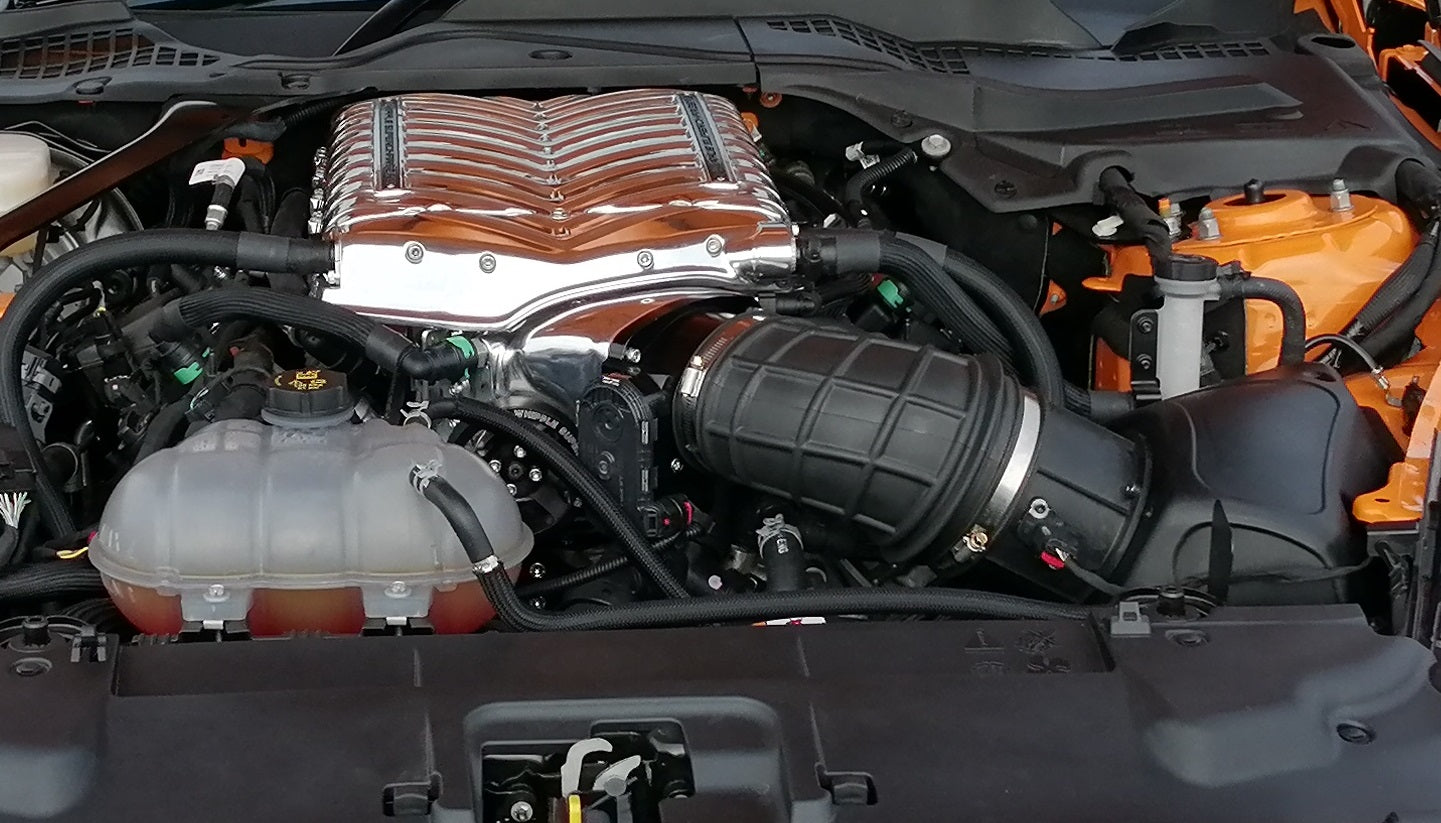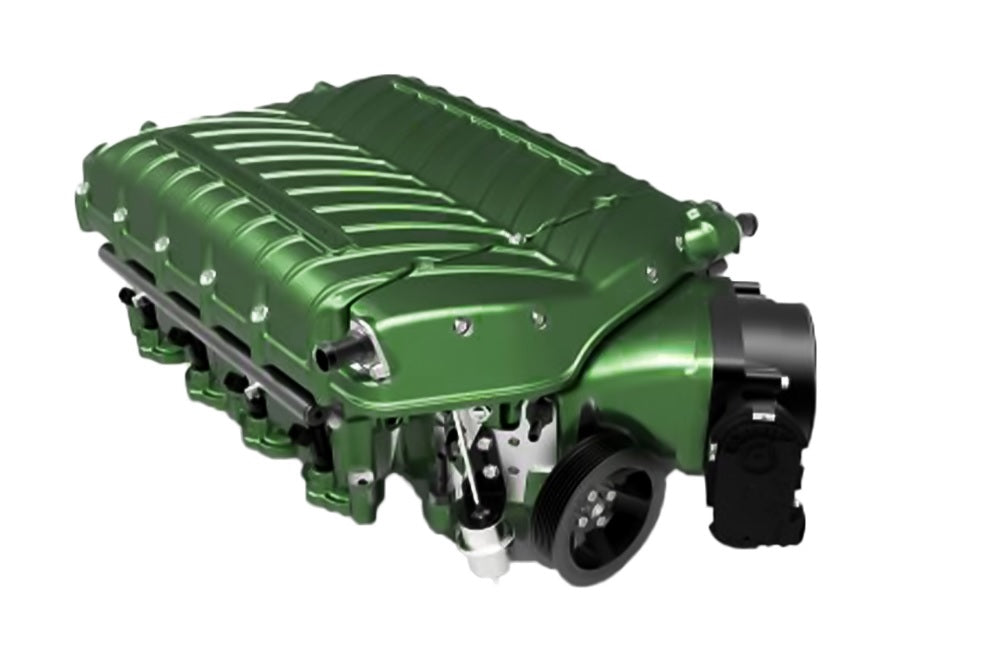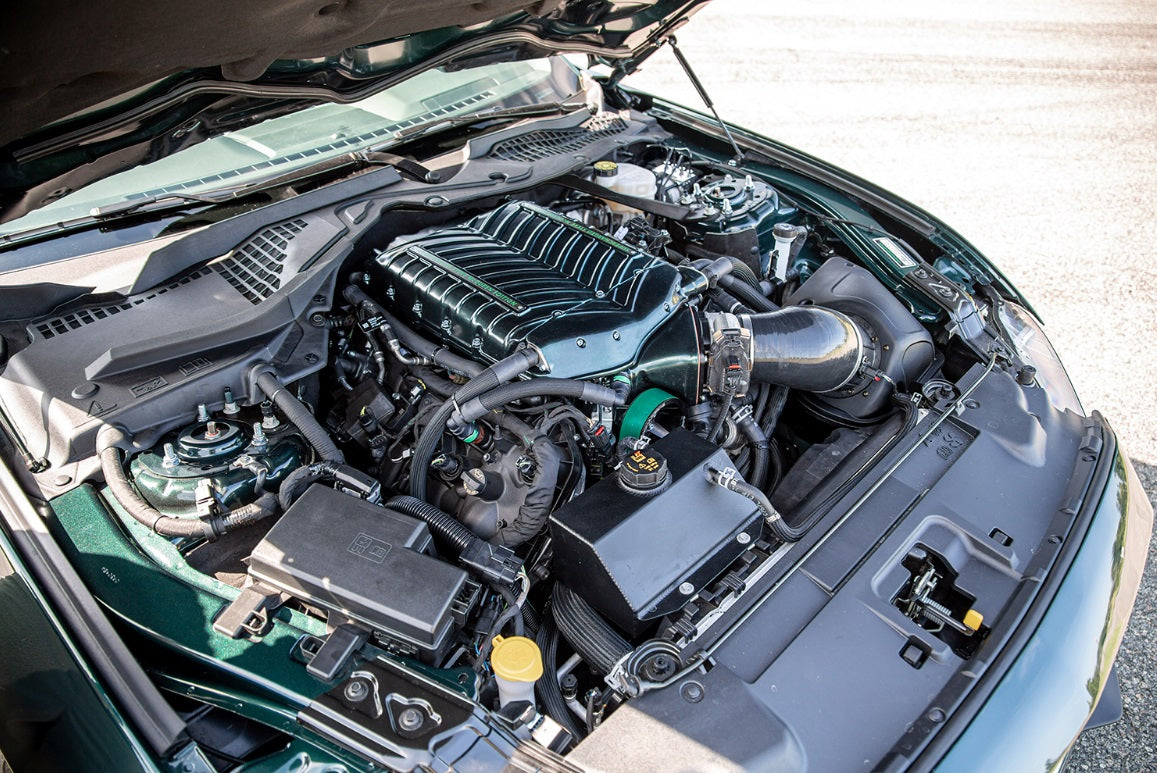 Whipple S550 Mustang Twin Screw Supercharger Kit 2015-2022
Part Number: WK-2620B
Sale price
£8,332.50
Regular price
(/)
The Mustang GT puts out a lot of power. But sometimes "a lot" doesn't cut it.... Maybe you want a load? Then Whipple stage 1 3.0L twin screw charger will give you bolt on performance, and the sexy engine bay and whine to prove that you can lay it down. What if you want a TON of power? Well then lets start straight off
In stock
In stock
In stock
In stock
In stock
In stock
In stock
In stock
In stock
In stock
In stock
In stock
In stock
In stock

The Mustang GT puts out a lot of power. But sometimes "a lot" doesn't cut it....

Maybe you want a load? Then Whipple stage 1 3.0L twin screw charger will give you bolt on performance, and the sexy engine bay and whine to prove that you can lay it down.

What if you want a TON of power? Well then lets start straight off with the Whipple stage 2 and go from there! Stage 2 kits add a larger throttle body, plus bigger fuel injectors and intercooler, and now you are heading for the big leagues!

The industry leading Whipple S550 system makes up to 825 (+390hp) engine horsepower and 640 (+240ft/lb) foot pound of torque on 93 octane fuel! Nearly a 90% power gain with bolting the Whipple SC with it's unique Roval 132mm billet throttle body!

Nobody puts more time and resources into the development then Whipple. They have recently launched their awesome new gen 5 3.0 Litre charger to work with the 2018 facelift car and this is now the standard unit for the 2015+ S550 Mustangs. Better technology, better efficiency and of course MORE POWER!

More power per lb of boost than any other system. The key to such incredible reliable power is in the Whipple unique twin screw supercharger, massive air-to-water intercooler, oversized Crusher air system and innovative PCM programming that keeps the power-train safe and secure.

Whether you're looking for a daily driver that needs a little more punch or you're craving a rubber burning street machine, the Whipple Supercharger systems delivers like no other SC system today. Power from tip in to redline, the new Whipple SC system makes incredible power across the entire rpm range while maintaining industry leading drive-ability.

With years of OEM & racing experience, Whipple have developed a unique PCM calibration that reconfigures all the necessary engine functions including fuel, spark, knock detection, torque management, transmission control and electronic throttle control. The vehicles PCM constantly monitors the engines torque output while monitoring many different parameters to keep the engine in it's ideal parameters. If a parameter falls below specification, the PCM will lower boost and torque output until the problem can be cured. No other calibration in the field has such technology, giving the Whipple SC system unheralded performance and reliability.

Each Whipple kit comes with unique software & OBDII flash tool giving the ability to flash/update whenever needed. Each customer also gets the new Flight Control Software:ability to adjust wheel/axle size, octane adjustment, crank/cam relearn and many other features.

NOTE: Steeda HIGHLY RECOMMEND adding our "Stop The Hop" Suspension Pack to a Whipple Charged Vehicle as a very minimum for suspension upgrades to handle all that extra power.

FITMENT: Mustang V8 2015+
All Whipple kits are built to order so we can bring in any Whipple kit suitable for your car or truck! Just contact us to ask. Prices displayed here are just for the S550 Mustang kits.

Read more about WHY WHIPPLE? in our Blog Post....

Colour match your engine Bay! The default choice (as Henry Ford would have wanted) is Black or chose Polished (or full polish inc Manifold), Yellow, Blue or White and our exclusive Highland Green finish as used on our Steeda Steve McQueen limited edition Bullitt...

NOTE: ALL WHIPPLE ORDERS ARE BUILT TO ORDER SO AFTER ORDERING ONLINE WE WILL CONTACT YOU IN ORDER TO GO OVER YOUR SELECTION AND NEEDS

Each Whipple Charger kit is complete but there are plenty of bolt on goodies to choose from PLEASE CHECK OUR WHIPPLE ADD ON PAGE FOR MORE...

UK Mainland are addresses not in Northern Ireland, but includes Islands, & Scottish Highlands. Delivery to "Highlands & Islands" can take longer.

SERVICES (inc VAT prices)
Royal Mail Registered (small items) UK 2-5 days £4.98
Royal Mail Registered (small items) 1-2 days £9
Parcelforce / UPS / DPD / DHL UK Mainland 1-2 days £11.40

REST OF WORLD DELIVERIES - are available.
Please contact us to arrange a shipping quote.
FOR EU - use the Steeda.eu.com site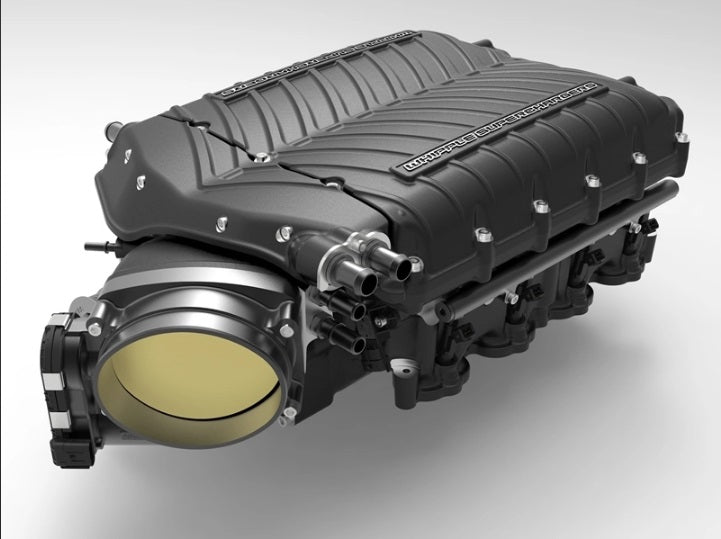 Whipple S550 Mustang Twin Screw Supercharger Kit 2015-2022
Sale price
£8,332.50
Regular price
Choose options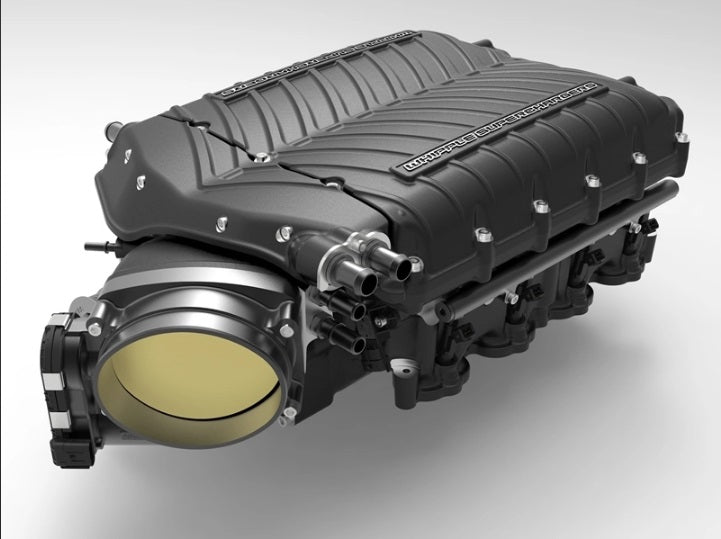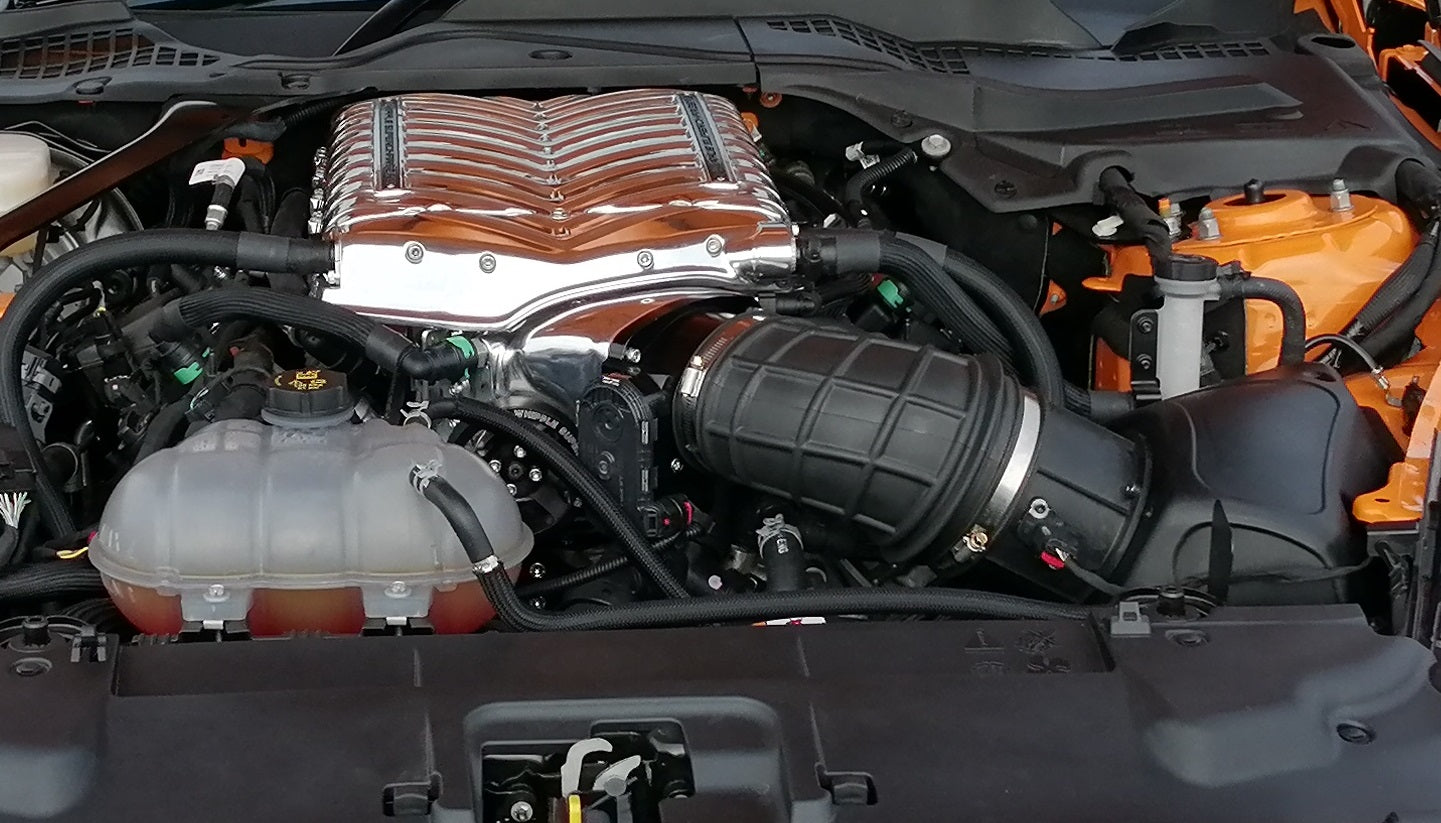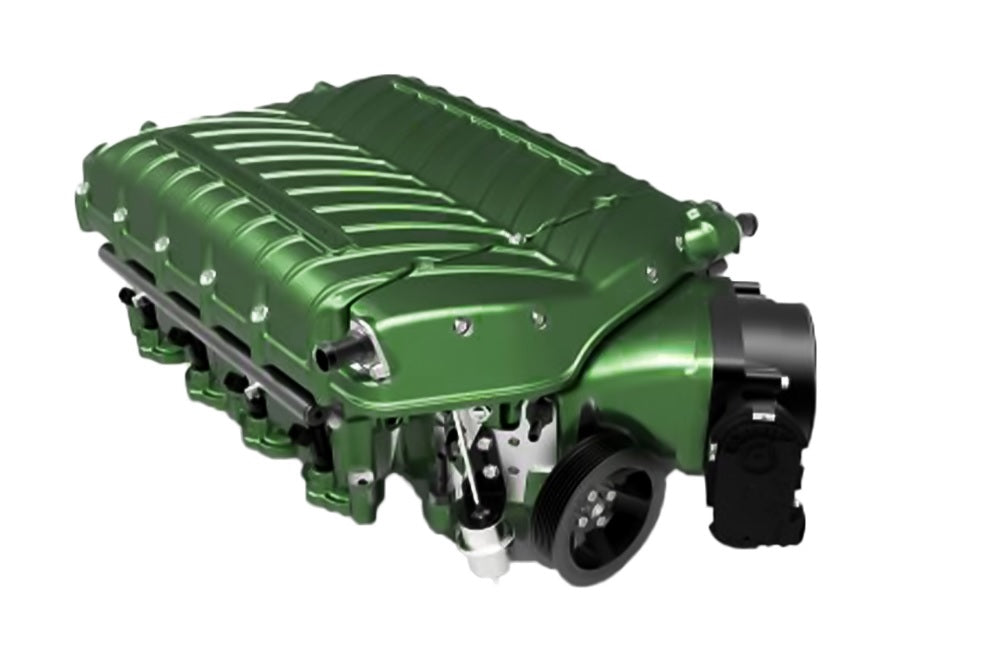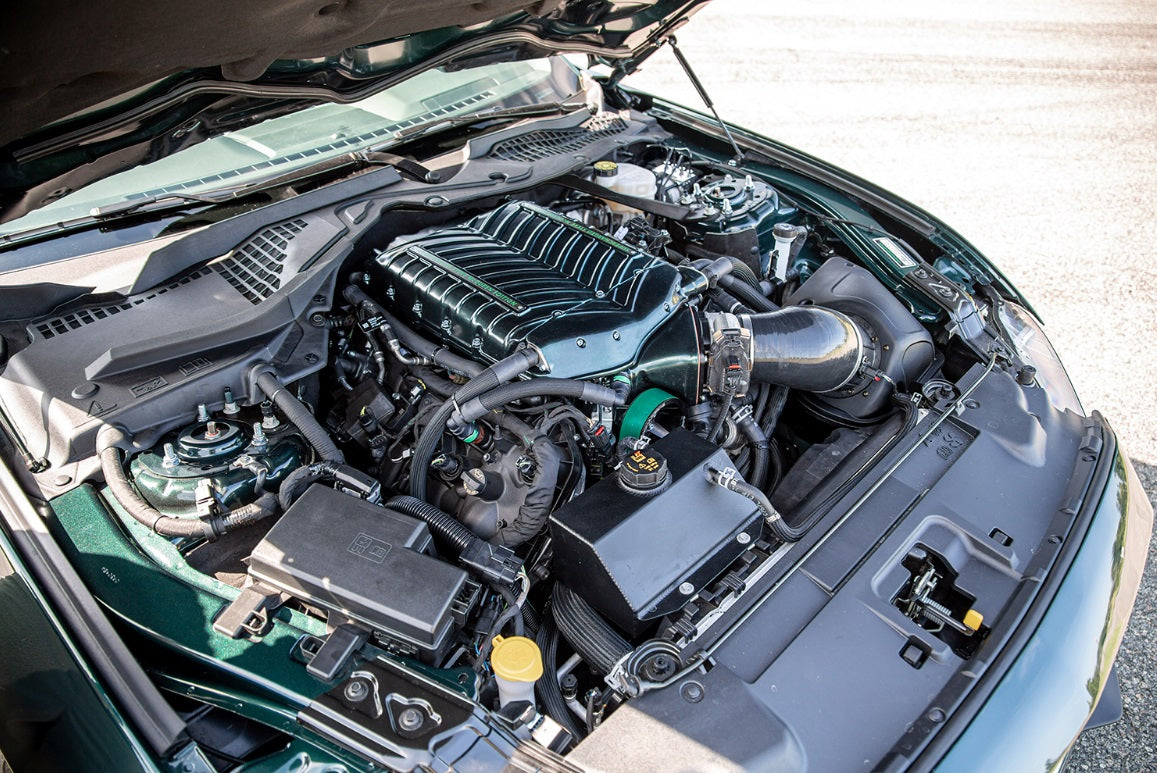 Sale price
£8,332.50
Regular price
(/)

View details