Why You Should Change Your Wheels
Here at Steeda, we are huge believers in the idea that "Wheels Make the Car".
Many people labour under the belief that changing your wheels is something that you do because you don't like the stock wheels and want to change the look for something different. While this is true and the biggest single change you can do to your car's appearance is changing the wheels, there is a multitude of OTHER reasons why you should change your wheels.
There are many ways to make mistakes changing your wheels and that's why we at Steeda want to help, and also why we ONLY work with two amazing wheel companies. Italian wheel legends OZ Racing and Miami, USA based Velgen Wheels. OZ have an incredible history, with the winningest trophy cabinet of all time in WRC, Formula One, and many more, and believe that design and performance go hand in hand with racing just like Steeda. They also have a huge range of products from the Sparco range we love all the way up to their bespoke "Atelier" forged line up. Velgen is a much newer company, with a focus on bigger wheels for high end cars and SUVs' but again with an eye for quality, fitment and design perfection that we love. Many people agree with us and thats why so many people can't wait to join the #VelgenSociety.
Pic: OZ Racings first F1 Wheel in 1985: Euroracing Alfa Romeo Team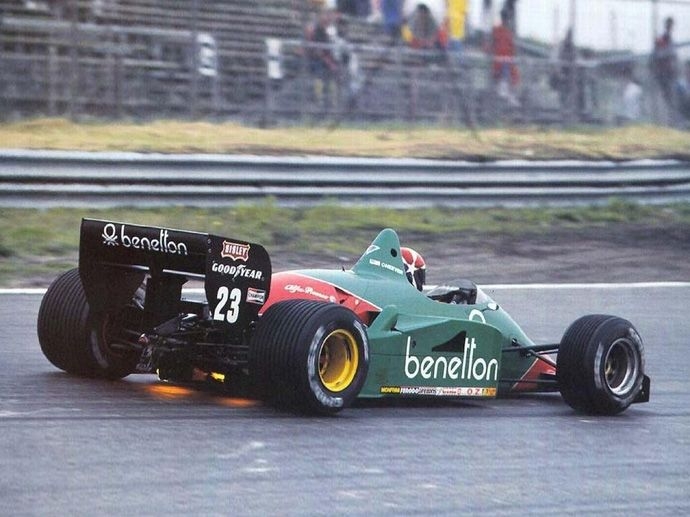 Now what is it that these two companies have in common that make great wheels, and WHY can wheels make your car better?
The simplest, but NOT the only answer is weight. Everyone knows that saving weight on your car is a good thing. That's obvious, as hauling around a ton of weight is worse than carry a feather. Most performance car fans will remember Lotus legend Colin Chapman's famed adage for creating fast cars... "Simplify, then add lightness" but what they might NOT know is that in car terms weight actually exists in three different states of ever increasing value.
1. Weight. This is your everyday weight. In car terms its known as "sprung weight" or the weight that is carried on the cars suspension.
2. Unsprung weight: This is the weight that is made up of your suspension wheels and other components connected to them (for example brakes)
3. Rotational weight. This is weight that is being turned either on its own (unpowered wheels) or by the engine (driven wheels, flywheel)
Wheels are special in that they count as both Rotational AND Unsprung weight and that means they offer a unique opportunity to really improve your cars performance all round. Rotational weight is very valuable as its direct interaction with other components (notably the engine and brakes) means it has a big impact. Some people claim that its up to 10 x more impactful than "normal weight", so saving 1 KG of rotational weight would be matched by saving 10 KG of sprung weight. 

Impacts of Wheel Weight Improvements:
Suspension reacts more quickly offering improved performance
Brakes have less momentum to halt, increasing brake potency, and longevity
Acceleration improves as wheels are easier to move for the engine
Economy improves as the engine has to work less hard to turn the wheels 
For a little more help here is a cool video from the guys at Car Throttle (who we love!)
OEM wheels are notoriously heavy in most cases (aside from some special project cars with lightweight wheels as standard like the GT500s carbon wheels option), and so a good set of lightweight wheels can offer huge savings.
The OZ Racing Leggera HLT 20" wheels we chose on our Mondeo Sport package saved nearly 4 KG a corner even though the wheel was MUCH bigger than the 18" wheel we replaced. The Velgen VF5 Flowform wheels we love on the Mustang compare incredibly to the factory 19" wheels. The Mustang OEM 19 x 9" wheel weighs 14.7 KG. The 20 x 11" VF5 weighs only 11.3 KG!! Thats 3.4 KG lighter and an inch bigger and two inches wider!
And don't forget we are talking about one wheel here; if like us you prefer 4 wheels on your car, that adds up to big numbers especially as we are talking unsprung / rotational weight. If you don't believe me, go and put fourteen 1 KG bags of sugar in a bag, bend over and lift them up and down off the floor as fast as you can. Then take four bags out and see if it's easier. You have just gotten a taste of how your suspension feels!
The wheel size difference also brings up another advantage of changing your wheels.
Wheel Width:
It offers you a chance to connect more rubber to the road if you are upping your power or heading out on track (or both!)
Pic Shows: Mustang OEM 275 profile Pirelli vs Michelin Pilot Sport 4S 295 Profile on Velgen 20" rear. Can you fit a 295 on the OEM rear wheel? No.
Wheel Size (Diameter):
Upping the wheel diameter means you can run a smaller side wall on the tyre which results in a stiffer setup, which means more accurate response on the road (as flexible rubber is replaced by stiff wheel!)
One of the things people worry about when changing wheels is that the weight savings come at the cost of strength. Well that's another reason why we work with only OZ and Velgen. Quality. OZ's Racing competition history taught them long ago that weak wheels dont last in the WRC! and Velgen's commitment to quality means they offer an industry leading 5 year manufacture warranty, a lifetime structural warranty and very high load ratings on their wheels. Some people make the mistake of thinking "a wheel is a wheel is a wheel" but when it comes to the crunch (and we hope it never does for you!) having a good quality wheel underneath you can be a MAJOR difference in the safety stakes.
Seriously, Change your wheels:
Sorry that this has gone on for a bit, but wheels really are a passionate subject with me and cars. I can't believe how many people neglect to change their wheels on cars they have done a LOT to. Let me sum up this way and see if I can change your mind!
Your car will look a lot better
Your car will look more individual
Your car will have a better stance
Your car will handle better
Your car will accelerate better
Your car will brake better
Your car will have better fuel economy
Your car will love you more (OK maybe I'm making this one up, but it feels right)
And not only that but changing wheels offers other advantages that some other mods don't:
You can keep your old wheels for use as winter wheels / track wheels
You can easily swap the originals back on (for example at the end of a lease) and sell on your OZ or Velgen wheels afterwards (or use them on your new car)
Here is a couple of examples of the transformation a set of wheels can make:
Our Steeda Mondeo Sport on OEM vs with OZ Leggera HLT 20"
We helped Ford UK transform their press garage supercharged GT demo car with Velgen 20" Split 5 Wheels and Michelin Tyres:
It goes without saying that when it comes to choosing wheels make sure you match them with appropriate performance tyres. It's a rule that Steeda know from our extensive racing and performance history and why we choose to work closely with the leading names in the tyre business, with Nitto in the USA and with Michelin here in Europe.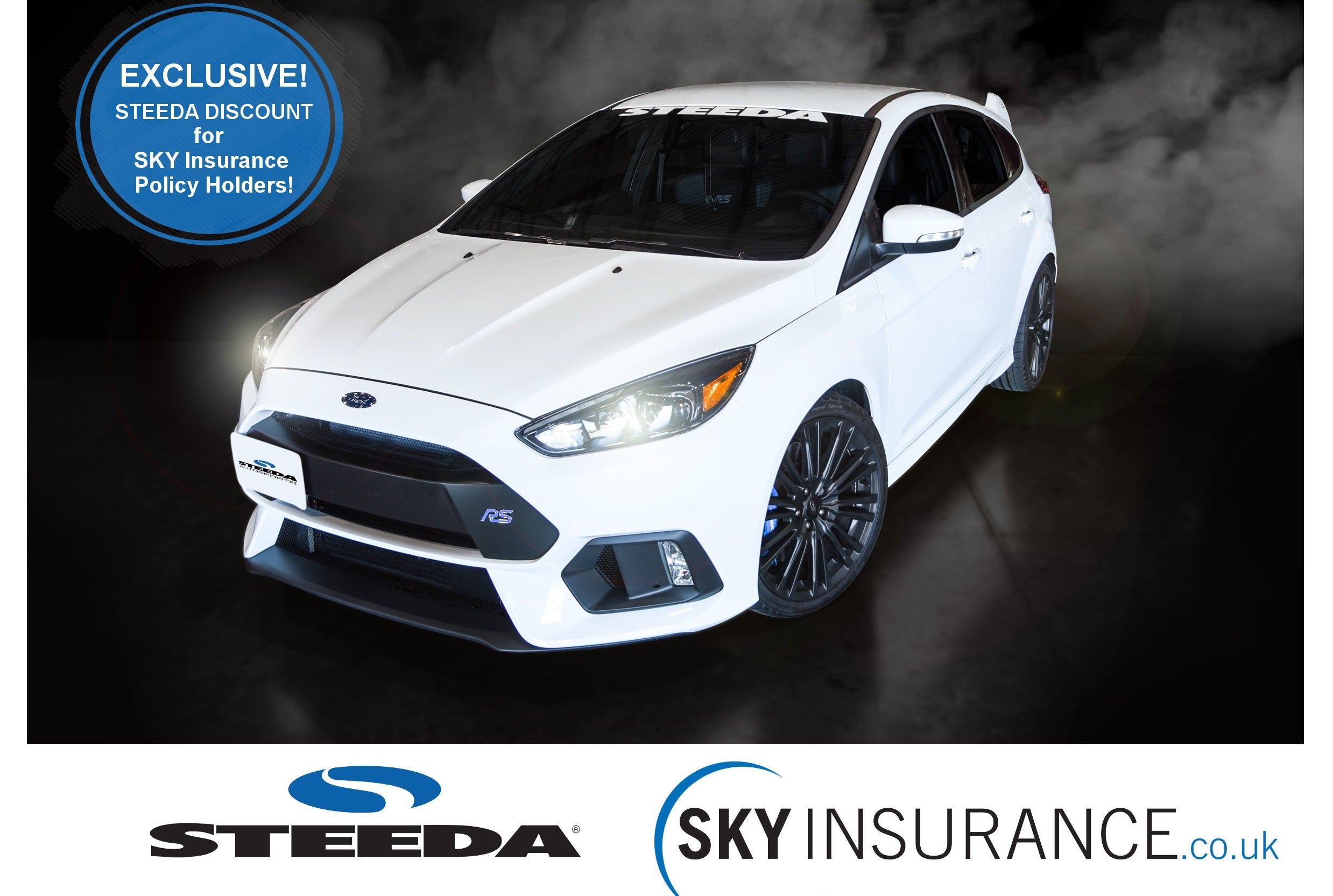 Steeda UK Launches New Website
After 30 years in the industry, Steeda has established a solid reputation for being the biggest and most well-respected name in Ford performance. Therefore, we felt that it was imperative for us to...
Read more