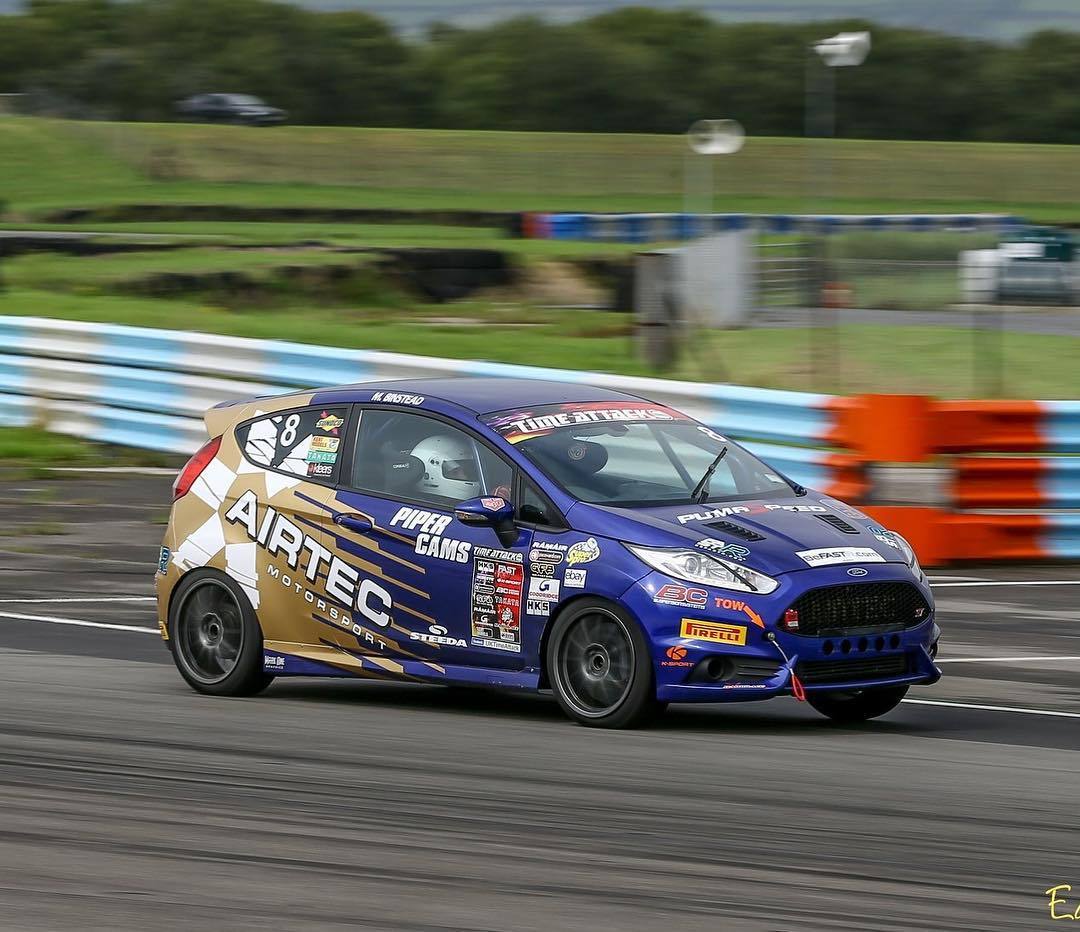 Fiesta Rear Shock Brace Review - Matt Binstead
Fiesta Rear Shock Brace Review - Matt Binstead
While we sponsor Matt's Time Attack Fiesta, we also wanted him to try out our rear shock tower brace on a non race prepped Fiesta to get his impressions, so he installed one on his girlfriends Fiesta ST:

His response when he sent us the review shows why it's a great and very affordable handling upgrade! At only £139 why not improve your handling with this simple bolt on mod?

"Below is my write up about the rear strut tower brace. I've been totally honest about the product as I am with everything else and I am thoroughly impressed with how it fits and performed.

I've given a few local lads a test drive with the brace fitted and they both said it really stiffened up the rear of the car and made it feel more connected!".....

Matt Binstead Steeda Fiesta Rear Shock Tower Brace Review
On opening the box I was first amazed at the quality of the rear shock tower brace, the welding on the all pieces was clean and consistent and the powder coating was flawless. It really began to fill me with confidence before I had even fitted it!
 
After reading the instructions the installation was simple and easy to follow taking 30 minutes maximum. Following the photo guide carefully I firstly swapped out the standard dampening bolts for the longer items in the fitting kit and then installed the spacers on top of the fixed nuts to ensure a strong and sturdy fit without compromising the structural rigidity of the rear damper mounting points.




I then followed the same steps for the drivers side (Note: the drivers side only requires one spacer as there is a factory brace already providing correct spacing). Then I trimmed and refitted the carpet around the new mounting points to attain a clean and OEM looking fit. I then bolted the brace down torqueing the nuts to the correct specs and went out for a test drive.




First impressions

Under braking in a straight line the car is much more stable, there is much less squirming and the car feels much more planted to the tarmac even under heavy braking situations. It really gives a more positive and confident feel through the weight transfer phase and makes sure maximum tyre contact is kept to the ground.  
When turning into corners and sharp bends the body roll feels more in tune with the rest of the chassis and there is no feel of looseness or the car rolling at its own speed. It feels directly proportional to drivers input meaning that I can safely push harder through the twists and turns without worrying that the back end could oversteer without me making it do so.

To summarise my first impressions of the rear tower shock brace are positive, its really stiffened up the rear body roll and has made the chassis feel that little bit more connected front to back and side to side under braking and turn in.  It really gave myself a better feel for the chassis and it felt that it was more in tune with my inputs rather than reacting to the scenarios as it wanted.
 
I would highly recommend this to anyone looking to improve the rear end feel of their car especially for tight twisty roads where the really want to maximise the full potential of their driving style and chassis without compromising the cars functionality.  





Two things we'd add to Matt's review:

1. Once installed the shock tower brace is super easily removable. Just undo the top nuts and pop it off (if you need to carry big stuff in the boot for example) and when you are done load lugging, just pop it back on and re-tighten the nuts!

2. Order yours now!  Order your Steeda 555-5752 Fiesta Rear Shock Tower Brace HERE

You can now benefit from a Steeda 555-5753 Focus Rear Shock Tower Brace if you are a mk3 Focus ST / RS owner as well... Order here!

You can follow Matts exploits in Time Attack UK and also on his Instagram @MattbinsteadRacing   and Facebook page:  https://www.facebook.com/mattbinsteadracing

Keep adding to the Steeda podiums Matt and thanks for the great review!


Steeda Sponsors Time Attack Racer Matt Binstead